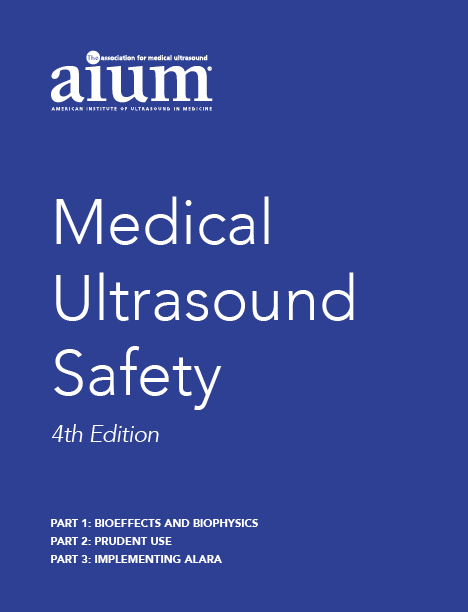 Medical Ultrasound Safety, Fourth Edition
All operators of ultrasound systems with an output display should review the information in this publication. The book consists of 3 parts—Part One: Bioeffects and Biophysics; Part Two: Prudent Use; and Part Three: Implementing ALARA (as low as reasonably achievable). With the information from this publication, users can better control the diagnostic ultrasound equipment and examination to ensure that needed diagnostic information is obtained with minimum risk to the patient.
(2020; 59pp)
AIUM members may download the PDF of this publication for free in the Resource Library.
Member: $35.00 / Nonmember: $70.00