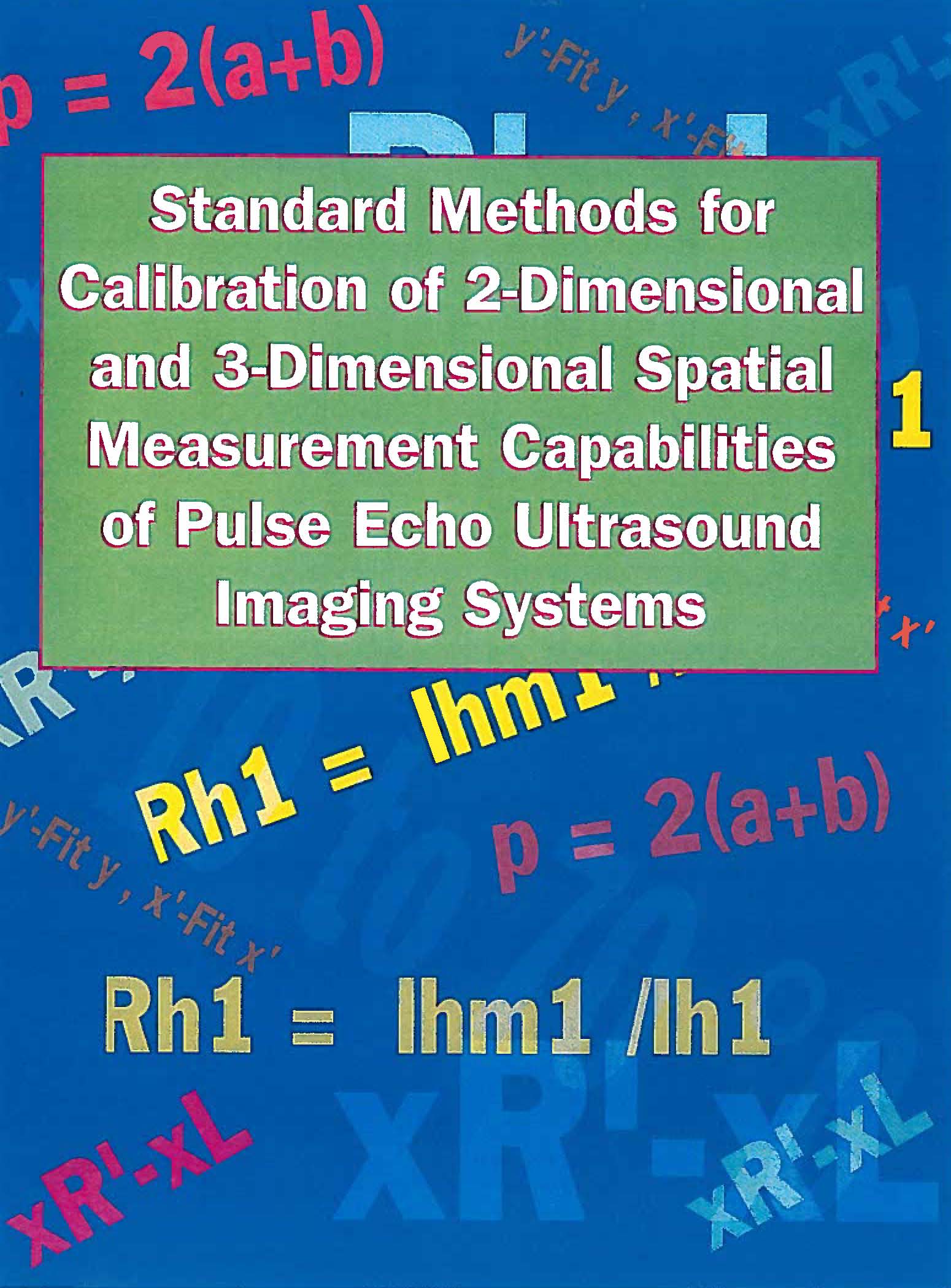 Standard Methods for Calibration of 2-Dimensional and 3-Dimensional Spatial Measurement Capabilities of Pulse Echo Ultrasound Imaging Systems
This document describes techniques for the calibration of measurement systems as found in pulse echo ultrasonic imaging systems. The calibration techniques described are designed to be used with any type of pulse echo imaging system and the measurement tools on the imaging system.

(2004; 27 pp) ISBN 1-930047-94-0

This item is only available as a PDF.
Member: $30.00 / Nonmember: $60.00