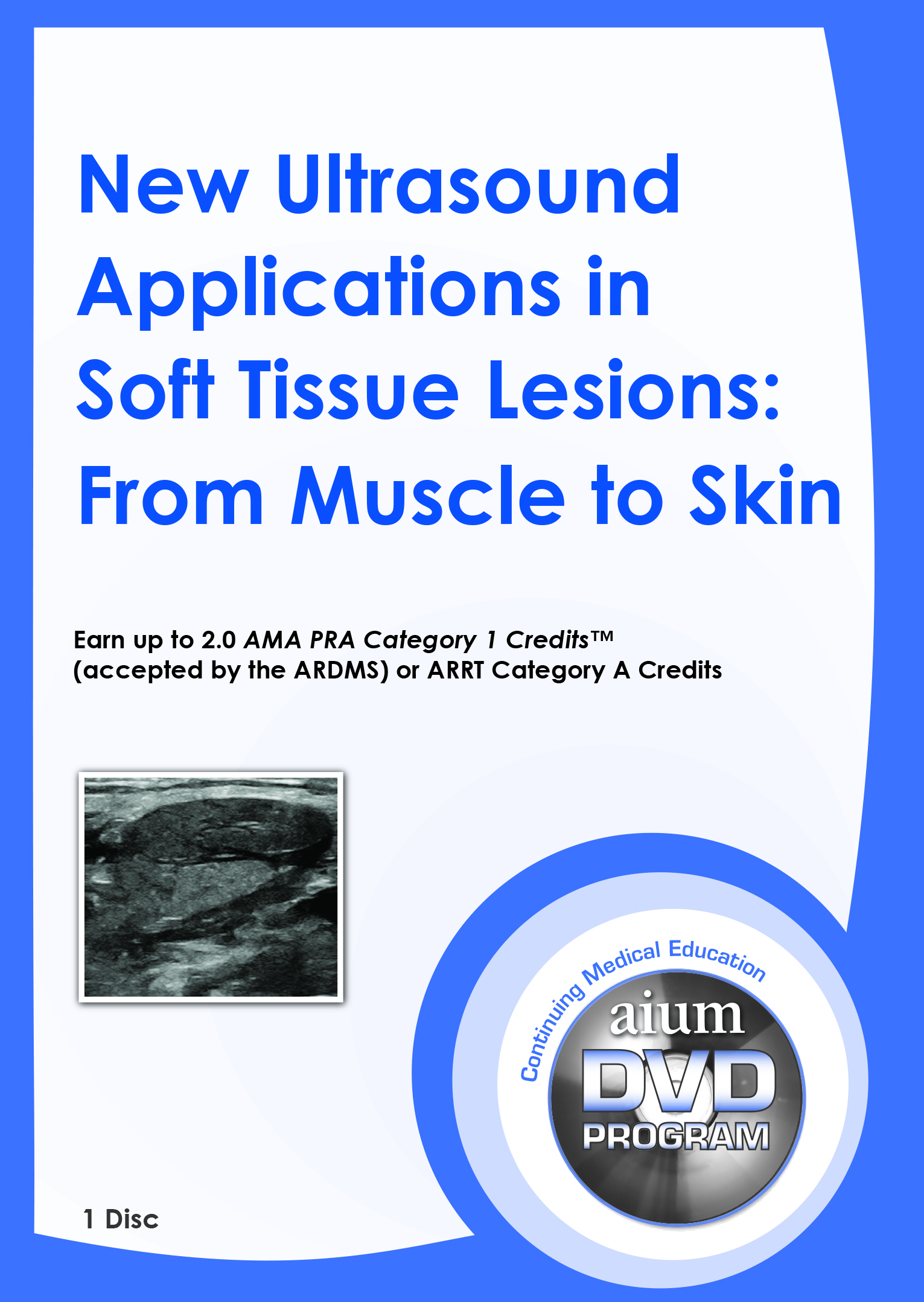 New Ultrasound Application in Soft Tissue Lesions: From Muscle to Skin
After viewing this program, participants should know when and how to perform ultrasound examinations for common applications in the muscle, soft tissue, and skin. The learner attributes addressed are patient care, medical knowledge, and practice-based learning and improvement.
Course Faculty:
Viviane Khoury, MD
Jason Wagner, MD
Ximena Wortsman, MD
Earn 2.0 CME credits. CME credits for this DVD program are available through July 1, 2020.
The online
CME test
is $15 for AIUM members, $80 for nonmember physicians, and $40 for nonmember sonographers and nonphysicians.
Member: $150.00 / Nonmember: $150.00