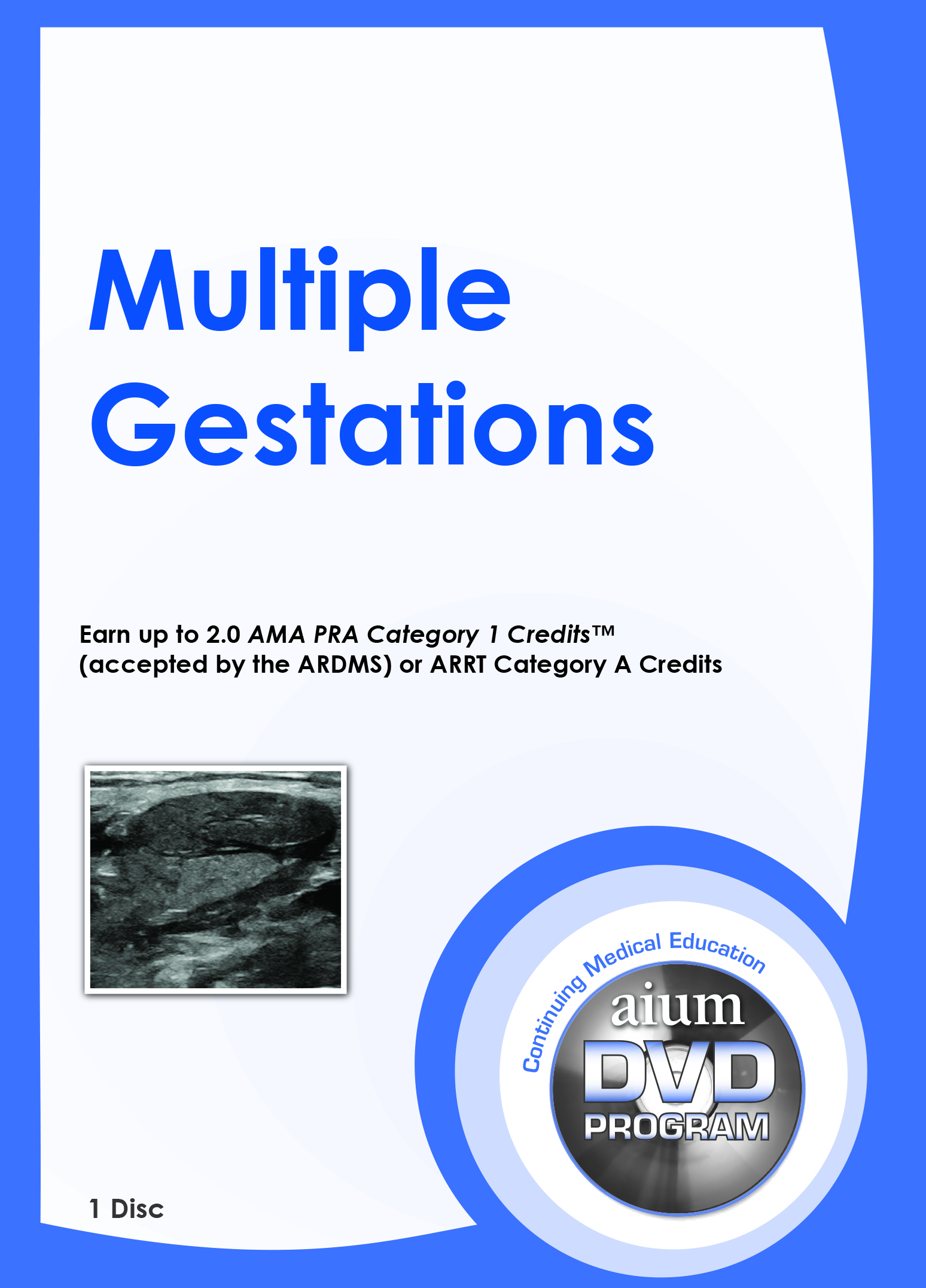 Multiple Gestations
The objectives of this program are to: (1) learn how to follow the patient with a multiple gestation; (2) describe chorionicity and amnionicity accurately; and (3) learn about common complications of multiple gestations. The learner attributes addressed are patient care, medical knowledge, and practice-based learning and improvement.
Course Faculty:
Lauren Ferrara, MD
Manisha Gandhi, MD
James Goldberg, MD
Joanne Stone, MD
Earn 2.0 CME credits. CME credits and DVD program currently available through July 1, 2020.
It is also available for purchase as a
streaming video
.
Preview an excerpt of this video here.
The online
CME test
is $15 for AIUM members, $80 for nonmember physicians, and $40 for nonmember sonographers and nonphysicians.
Member: $150.00 / Nonmember: $150.00