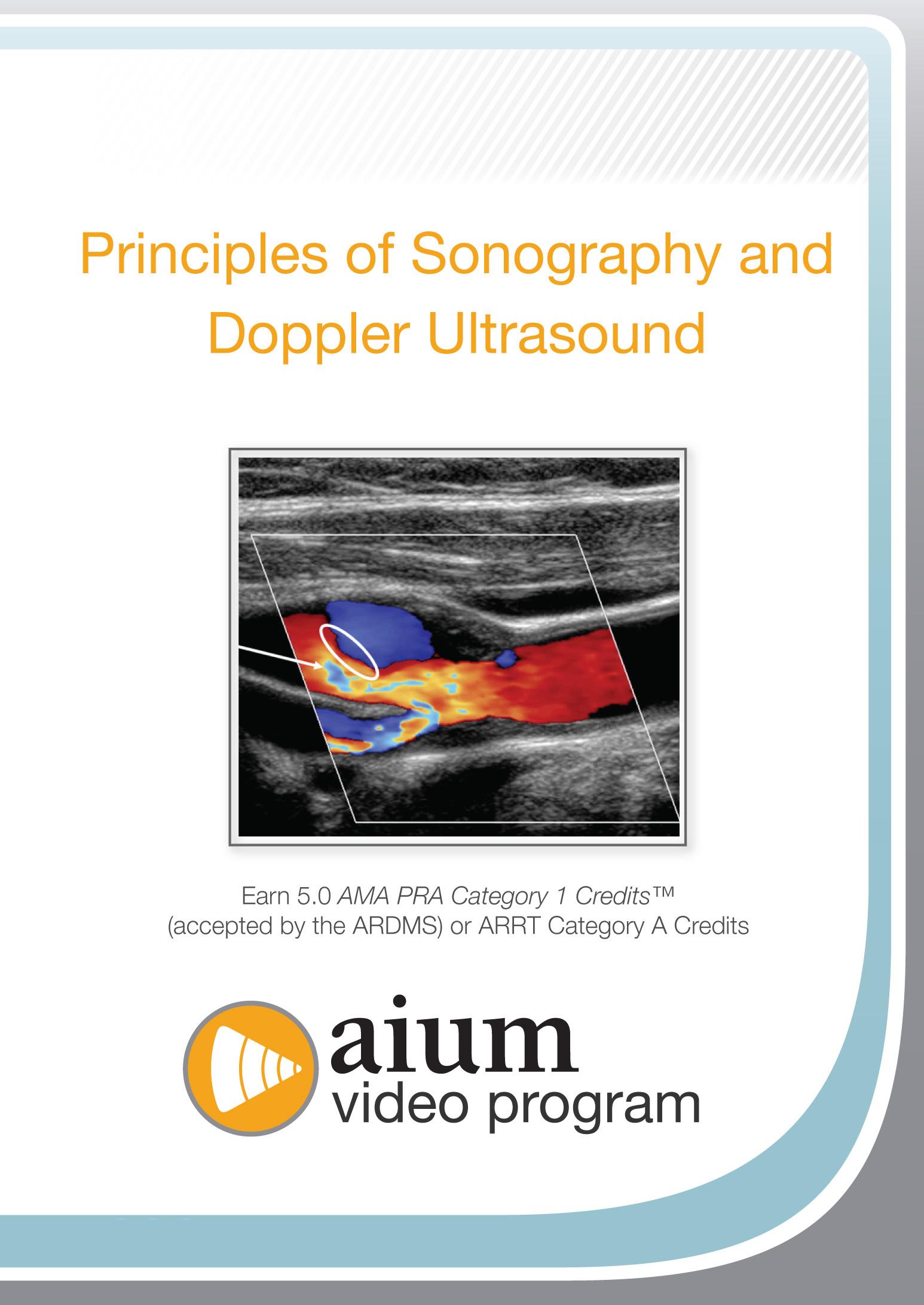 Principles of Sonography and Doppler Ultrasound
In this comprehensive video, Frederick Kremkau, PhD, explains how ultrasound interacts with tissue, how transducers work, and how sonographic and Doppler instruments produce displays from echoes; discusses how these principles apply to clinical practice; and shows how to recognize and manage common artifacts.
Moderator: Frederick Kremkau, PhD
Speakers: Frederick Kremkau, PhD
Credits accepted by the ARDMS and as ARRT Category A Credits.
CME credit for this video program is available through August 31, 2019. This video is eligible for 5.0 CME credits.
This video is delivered on an external jump drive.
It is also available for purchase as
streaming video
.
Preview an excerpt of this video here.
The online
CME test
is $25 for AIUM members, $100 for nonmember physicians, and $50 for nonmember sonographers and nonphysicians.
Playing time: 5 hours, 10 minutes
Member: $260.00 / Nonmember: $260.00