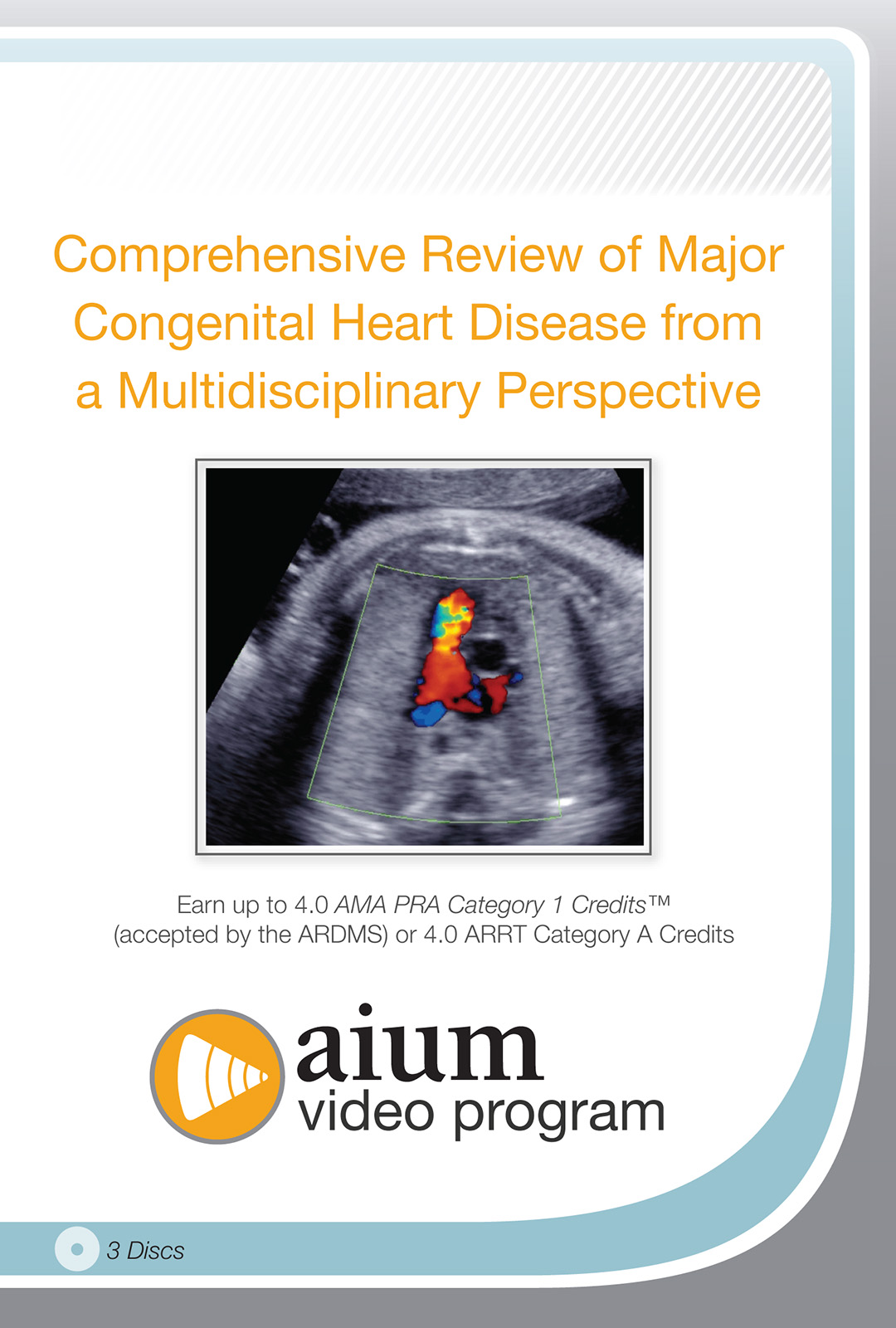 Comprehensive Review of Major Congenital Heart Disease From a Multidisciplinary Perspective
This program reviews major types of congenital heart disease (CHD) from a multidisciplinary perspective. The types of CHD reviewed are tetralogy of Fallot, hypoplastic left heart syndrome, transposition of the great arteries, coarctation of the aorta, atrioventricular septal defect, and ventricular septal defect. The learner attributes are patient care, practice-based learning and improvement, and medical knowledge.
Course Faculty:
Ray Bahado-Singh, MD
Norman Silverman, MD
Mark Sklansky, MD
Lami Yeo, MD
Earn 4 CME credits. CME credits and DVD program currently available through August 1, 2020.
Also available for purchase as
streaming video
.
Preview an excerpt of this video here.
The online
CME test
is $25 for AIUM members, $100 for nonmember physicians, and $50 for nonmember sonographers and nonphysicians.
This program is supported in part by an educational grant provided by GE.
Member: $250.00 / Nonmember: $250.00