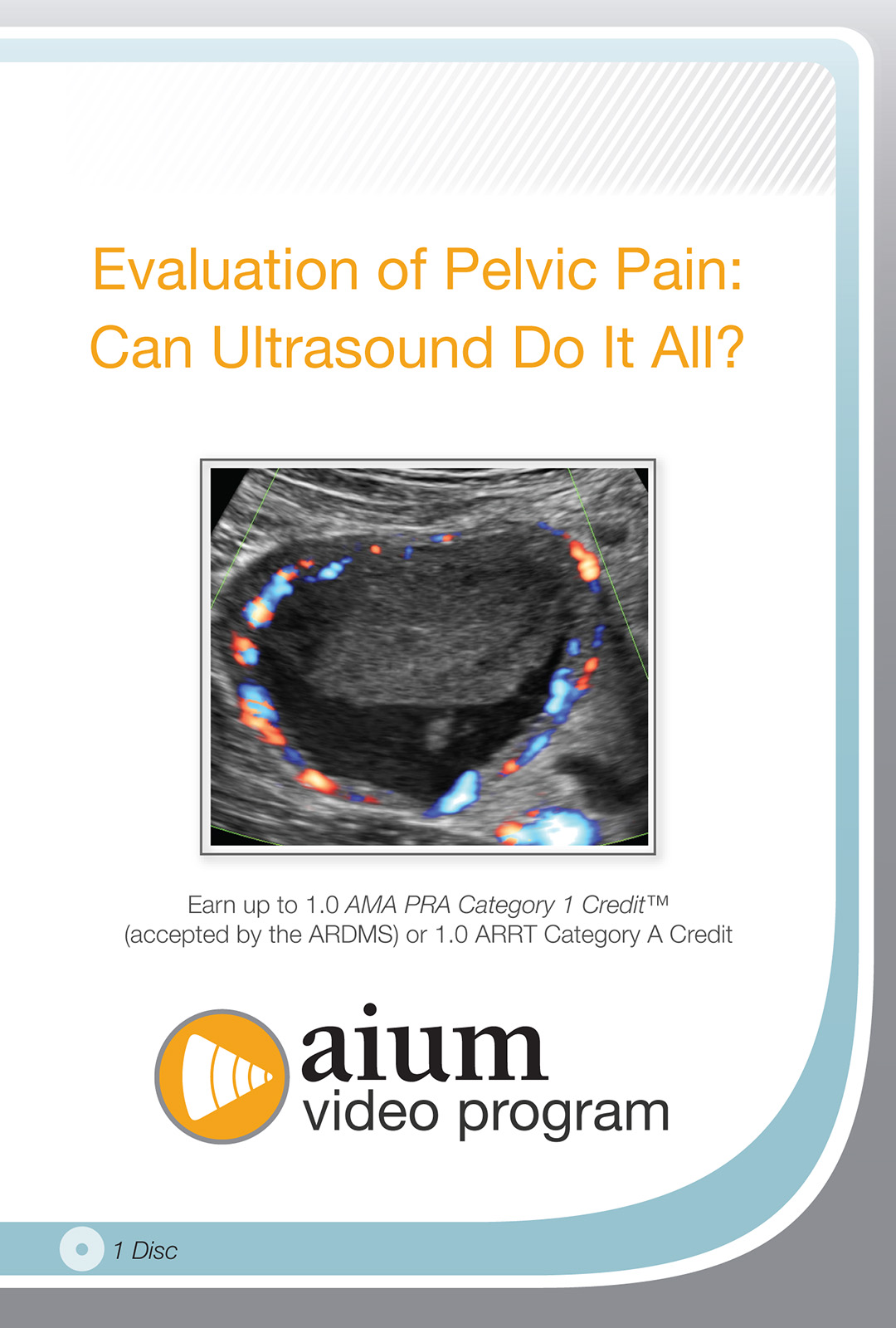 Evaluation of Pelvic Pain: Can Ultrasound Do It All?
FREE CME for Members!
Ultrasound is usually the initial modality in the evaluation of pelvic pain, acute or chronic, especially when a gynecologic etiology is suspected. The role of other imaging modalities, primarily magnetic resonance imaging, is controversial. The objective of this program is to give different approaches in the diagnosis of pelvic pain, one advocating the use of ultrasound as sufficient and the other approach supporting a role for other modalities. Both views are presented. The learner attributes are patient care, medical knowledge, and practice-based learning and improvement.
Course Faculty:
Beryl Benacerraf, MD
Genevieve Bennett, MD
Also available for purchase as
streaming video
.
Earn 1 CME credit. CME credit and DVD program currently available through August 1, 2020.
The online
CME test
is FREE for AIUM members, $60 for nonmember physicians, and $30 for nonmember sonographers and nonphysicians.
This program is supported in part by an educational grant provided by GE.
Member: $100.00 / Nonmember: $100.00