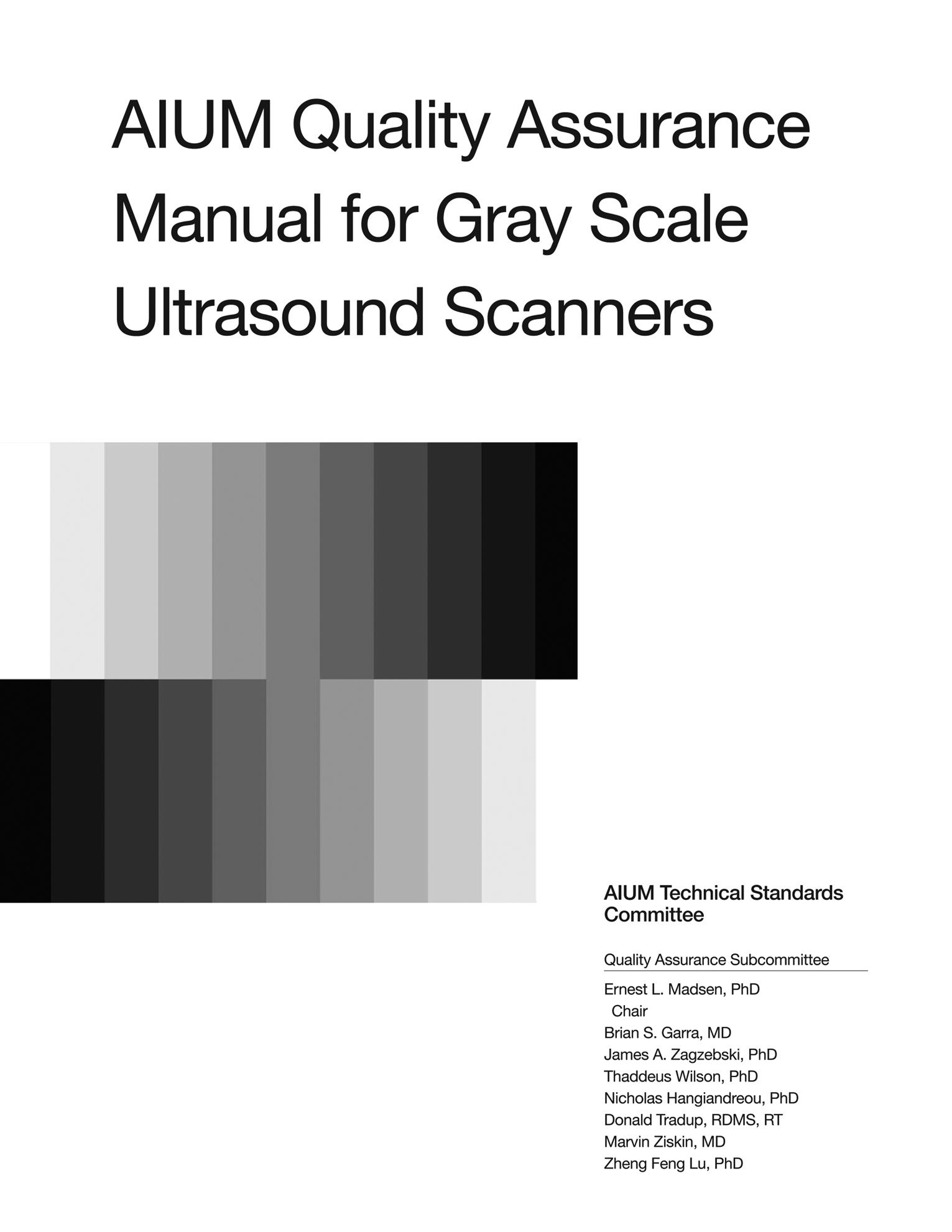 AIUM Quality Assurance Manual for Gray Scale Ultrasound Scanners
This publication includes a review of the basics of grayscale imaging, operation and care of scan equipment and image storage devices, detection of image quality degradation during routine equipment operation, and routine quality assurance tests.
(2014;71 pp) ISBN 1-932962-31-X
This item is only available as a PDF.
AIUM members may download the PDF of this publication for free in the Resource Library.
Member: $0.00 / Nonmember: $60.00