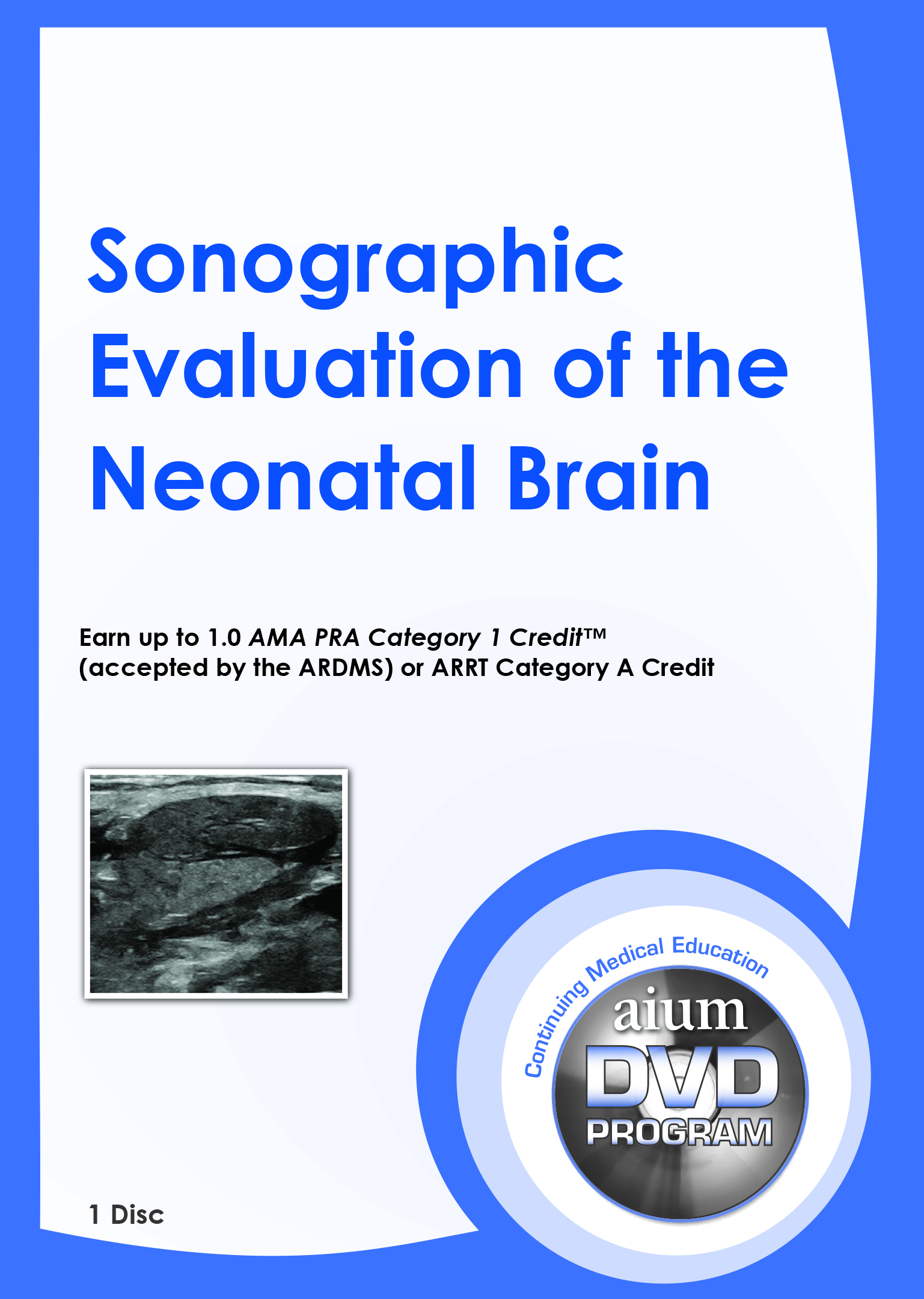 Sonographic Evaluation of the Neonatal Brain
FREE CME for Members!
The objective of this program is to review normal sonographic imaging techniques, normal brain anatomy, congenital malformations, and hypoxic-ischemic disease in the neonatal brain. The learner attributes addressed are patient care, medical knowledge, and practice-based learning and improvement.
Course Faculty:
Kimberly Dannull, MD
Henrietta Kotlus Rosenberg, MD
Martha Munden, MD
Earn 1.0 CME Credit. CME credit for this DVD program is available through July 1, 2020.
Also available for purchase as
streaming video
.
Preview an excerpt of this video here.
The online
CME test
is FREE for AIUM members, $60 for nonmember physicians, and $30 for nonmember sonographers and nonphysicians.
Member: $100.00 / Nonmember: $100.00