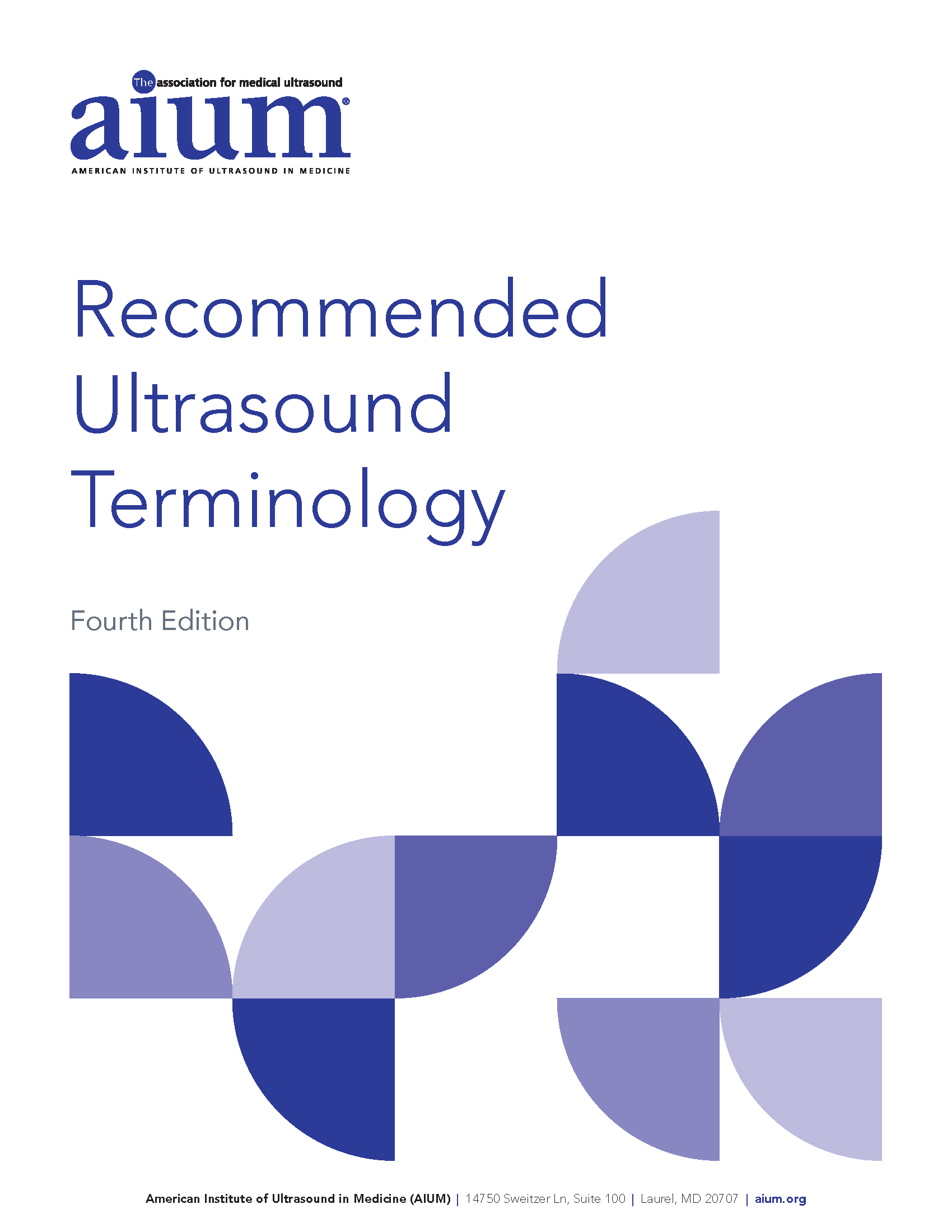 Recommended Ultrasound Terminology, Fourth Edition
Now in its Fourth Edition, the Recommended Ultrasound Terminology publication is the only one of its kind dedicated to medical ultrasound. With nearly 200 pages of terms, definitions, illustrations, and examples, this invaluable resource is something every sonographer, doctor, ultrasound student, and medical student needs in their library.
This publication is available as a PDF only.
AIUM members may download the PDF of this publication for free in the Resource Library.
Member: $0.00 / Nonmember: $120.00